Eric, Rona, Maya and Stav
Chalk cloth seemed like a neat idea. I know my brother and his family
are fond of cats and thought this wall hanging and message
center would be enjoyed by all. The embroidered wall
hanging says, "Hang in there ... tomorrow's another day."
The message center is made of chalk cloth. Now, I just have to
figure out how to make a chalk holder for them ...
2003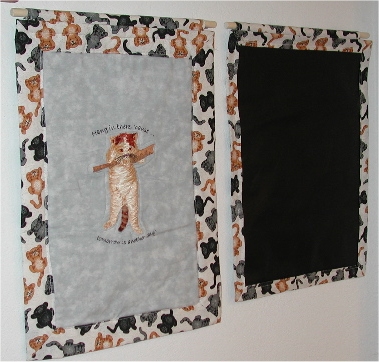 Page Last Modified: 01/26/2011